It's always good to have a plan just in case things don't work out or it's simply time for the date to end. The main thing is to simply be comfortable with who you're with, where you are, and what you're doing. And it's OK to change your mind...at any time.
1
Pocket Money. Make certain that you have enough pocket money to get home. You never know what might happen (such as a date gone bad). Plus, it's good to be independent with the option to leave at any time. Keep a number to a taxi company. Always know where you are at any given time.
2
Cellphone. Always take a cellphone with you and make certain the battery is fully charged. Also, install and use the Circle of 6 app on the cellphone (see below for more information)
CIRCLE OF 6: 2-Clicks on Your Phone for Quick Help!
This smartphone app for both iOS and Android is an easy way to get help from trusted friends (2-clicks for an automatic text message and GPS-guided map) or other resources. It's the winner of the White House/HHS Apps Against Abuse Technology Challenge and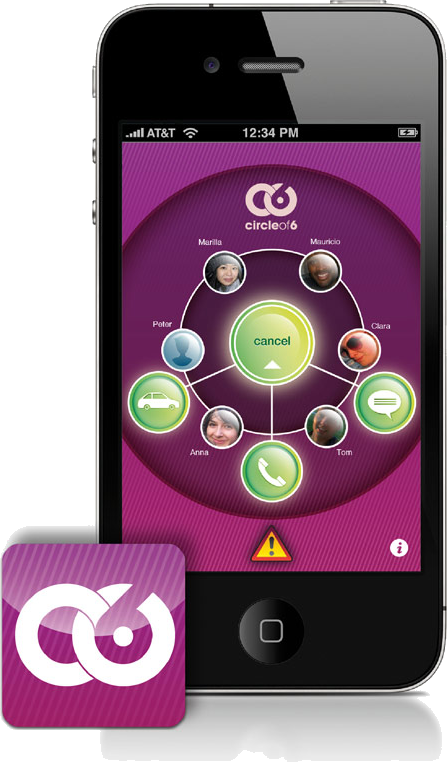 The Institute of Medicine / Avon Foundation for Women End Violence @Home Challenge.
Come and Get Me. Right Now! You're out late and you lose track of your friends. Use Circle of 6 to send your circle a "come and get me" message- with a map using GPS to show your precise location.
I need an interruption: Call Me. Now. You're on a date that starts to get uncomfortable. You need a polite way to excuse yourself. Use Circle of 6 to alert your circle to call you and interrupt the situation.
I need some advice. You're seeing someone new, but you have some doubts about how things are going. Use Circle of 6 to access a wealth of online information about healthy relationships.
In critical situations, use Circle of 6 to call two pre-programmed national hotlines or a local emergency number of your choice.
For more information, visit the Circle of 6 website:

Here's a few things to consider specifically a a college-safety system.